OUR SERVICES
Whether you are creating a new product or complementing an existing product line, we can help. If you have a question about any of these services, or want more information, please contact us. We'd love to help you create your next great product line.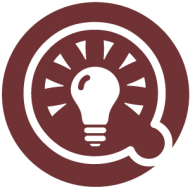 PRODUCT IDEATION: We combine knowledge and creativity to develop innovative ways to customize our products to meet your company's needs. From concept to completion, we offer endless solutions.

CUSTOMIZED FLAVORS: Each of our products is customized with a unique blend of flavor that sets it apart from the rest. We use your ideas to create a taste that is exclusive to your brand and your company.

PRODUCT DUPLICATING: Give us a product that you would like to duplicate, and we will reinvent and replicate it with your customers in mind.

COST SAVINGS FORMULATING: Every product we create is optimized for cost savings. We examine our ingredients and ensure that they are providing the best taste for the best value.

GLUTEN FREE: One of the many flexible options we offer when creating products. We can create delicious dishes that are void of this protein that many of your customers may be sensitive to.

ALL NATURAL INGREDIENTS: Upon request, we can create products using ingredients that are all natural.

SODIUM REDUCTION: Reduced sodium products are an option we provide to help you meet the dietary needs of your customers.

SAUCES AND RUBS: Using customized flavors, we create sauces and rubs that will take your meat to the next level. Whether you want your BBQ sweet, tangy, or burning hot, we can deliver.

MEALS: We can construct any meal you can imagine. From sweet and sour chicken to beef fajitas, turkey patties to lasagna, count on us to create meals that will excite your customers.

PACKAGING: Our packaging flexibility allows for customization from boil-in pouches to 1,000 pound totes.
#FrontNov 14th, 20120 comments
OUR PHILOSOPHY

"We operate under one basic, but effective business philosophy: 'WIN/WIN' for Customers, Suppliers and our Company."

SEARCH OUR SITE

CONTACT SALES

Marc Sherman
VP of Sales and Marketing
6201 MacArthur St.
Sioux City, IA 51111
P: 712-253-8106
F: 712-277-3002